SERVING PICKERING - WEB DESIGN | ECOMMERCE | SEO & MORE..
WHY USE CARTEXCEL AS YOUR LOCAL PICKERING WEB DESIGN, SEO, ECOMMERCE PROVIDER?
CartExcel Business Ltd. is Local Website Design Company Serving Pickering. We Are Dedicated At Providing Exclusive Website And Ecommerce Sites For A Reasonable Price.
Whether You Are A New Company Or An Established Company We Offer Our Service To Fulfill Your Requirement. Our Web Designers Take Care Of All Our Customer's Needs – Starting From Website Development, Product Photography, SEO To Hosting. We Are Truly A One Stop Web Solution Serving Pickering, Ontario.
We Provide FREE Website Demo. Only When Our Customers Are Satisfied With The Website Demo, The Customers May Commit With Us. So There Is No Risk Involved Working With Us
PICKERING WEBSITE & ECOMMERCE FEATURED PORTFOLIO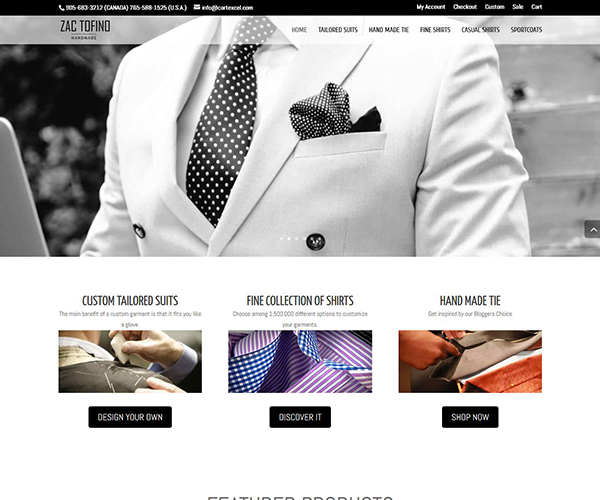 CONTACT YOUR LOCAL PICKERING WEB DESIGNER
Call Us To Get More Information
PHONE:
905-683-3212 (CANADA),
765-588-1525 (U.S.A.),
1-866-518-2260 (Toll Free)
EMAIL:
[email protected]
LOCATION:
Ajax, Ontario, Canada
Email Us To Get Free Website Demo
Please Email Or Call To Set Up Video Conference Meeting. We Could Meet In Person With Customers in Toronto, Ajax, Pickering, Whitby, Oshawa, Durham Region.